Consular Affairs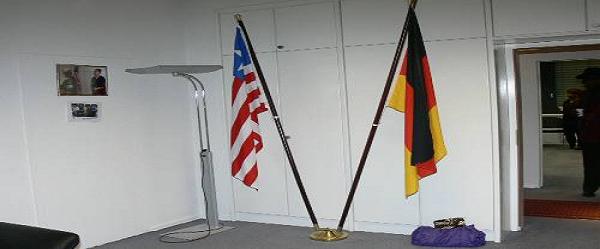 LIBERIAN Consular and immigration services
The Consular Sections protect the interests of Liberian citizens who travel or reside in Germany, Denmark, Austria, Norway, and Sweden.
Provide advice and information, and process applications for visas and Liberian documents.
Services for Liberian citizens include verifying citizenship claims, passport renewals, issue first time passports, altering passport to show change of name; validity, or to correct errors; registering births of Liberian children born in countries of accredition, and other official assistance.
| | |
| --- | --- |
| Type of Request | Fee (EURO) |
| Passport Renewal | 100€ |
| Express Passport Renewal | 150€ |
| Interview of Identification and Verification of Liberian Citizen | 150€ |
| Express | 200€ |
| Affidavit | 100€ |
| Express Affidavit | 150€ |
| Letter of Clearance | 300€ |
| Express Letter of Clearance | 350€ |
| Authentication of document | 100€ |
| Express Authentication of document | 150€ |
| | |
Consular Account

Commerz Bank Berlin
Account Number
Bank Code/BLZ
IBAN International
BIC/SWIFT International



266203901
100 400 00
DE70100400000266203901
COBADEBBXXX Berlin, Germany